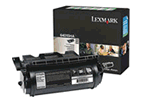 Welcome to Laser Connection
Whether you are looking for laser toner, copier toner, ink cartridges, ribbons, drums, CD-ROMs, printer labels, or inkjet paper, you will find what you are looking for.
---
We Serve National Businesses with Multiple Locations
At Laser Connection, we are big enough to manage any size order volume, but still small enough to provide personalized service.
---

Printer Repair Services
Donec et placerat felis. Nunc vulputate tristique lectus, a porta ipsum dictum et. Mauris molestie sapien eu diam condimentum elementum. In id tortor risus, vitae gravida lorem. Curabitur bibendum, mauris in aliquet porttitor, nisl elit ornare dolor, eu pellentesque sem ligula in dui. Donec eu aliquet tellus.
Repair My Printer!